THE PENITENCE REPRESENTED IN THE CUCURUCHOS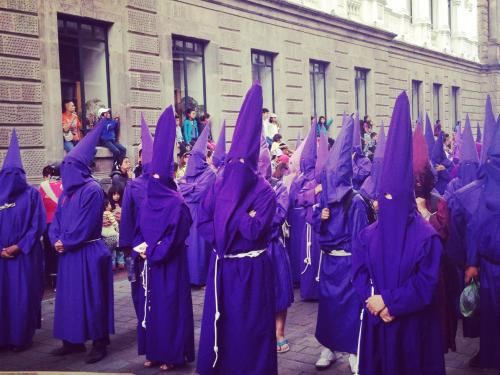 The arrival of Holy Week is accompanied by many religious traditions to commemorate the death and resurrection of Jesus Christ. However, there are two customs that have marked this festivity, the preparation of the fanesca and the popular procession.

see more

DELICIOUS COFFEE IN THE HISTORICAL CENTER OF QUITO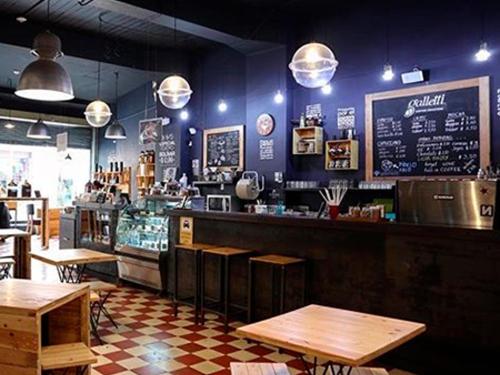 The changing climate of the capital can surprise us at any time with its hot and very sunny mornings, as well as its low temperatures and rainy afternoons. What to do in an afternoon or evening in which the cold seems to have completely sneaked into the city?
A MORNING OF FUN FOR CHILDREN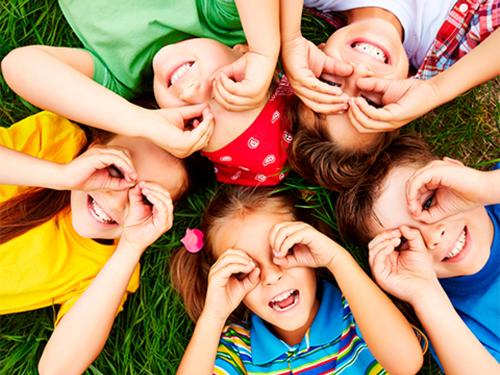 June begins with the arrival of summer and with this brings many joys, especially for children who celebrate their day. Yes, this month is for the little ones, since on June 1st it has been declared as the universal day of the child. In this new article we will present 3 places to have fun with your children.
A TRADITIONAL DISTRICT THAT LOVES ITS CHARM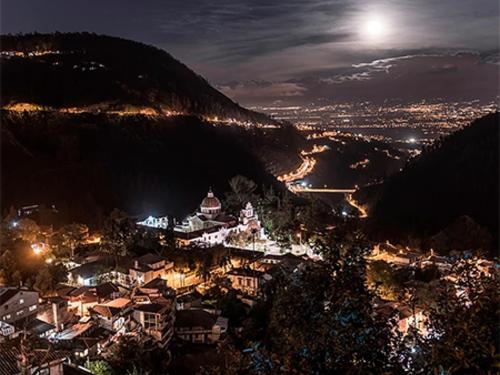 On the side of the hills that separate Quito from the Cumbayá Valley is a traditional neighborhood that delights its visitors with its cheerful houses and bohemian atmosphere. This part of the city is like a hidden place, where the walls are still painted with colorful drawings and the inhabitants know each other.

see more
3 MUSEUMS YOU MUST VISIT IN QUITO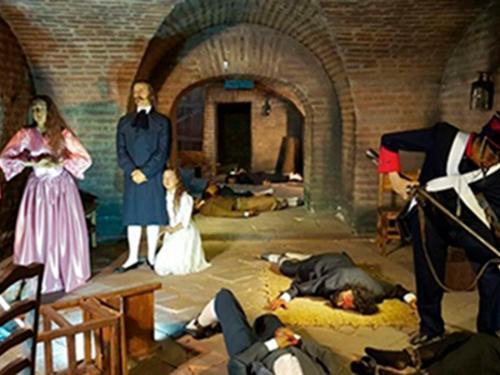 The weekend is here and you do not know what to do? You definitely do not want to stay at home. Quito has more than 30 museums open to the public where each of them will take you to know a different story or a different place.

see more
FABULOUS LIGHTS ILLUMINATE THE HISTORICAL CENTER OF QUITO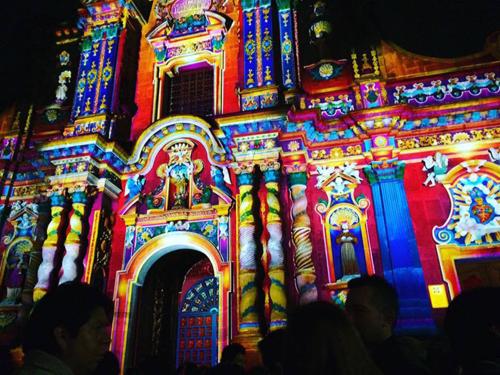 The Festival of Light arrives this summer in Quito with its third edition to once again marvel the eyes of each of the people who attend this great show. For this year the event will be held from August 8 to August 12.

see more
HOW TO MOBILIZE IN QUITO?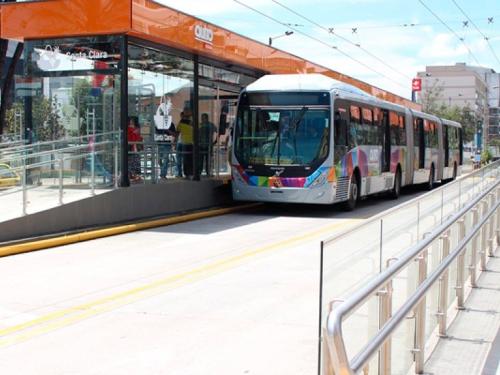 When a tourist arrives in a new city his head is filled with questions for being in an unknown place. Where to eat? What to visit? How to dress? How to mobilize? The latter is one of the most important questions among travelers, since each country and city has different means of transport.

see more
DAY OF THE ECUADORIAN HOTELER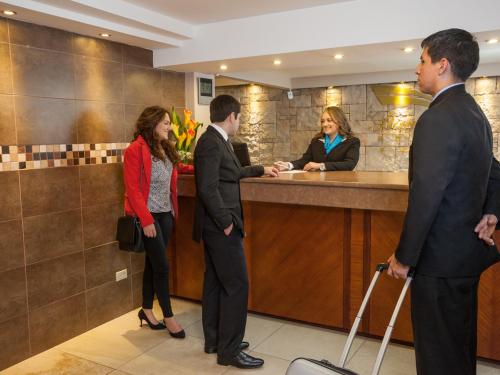 The tourism sector in Ecuador has been increasing in recent years in order to present and share our wealth to the rest of the world. For this reason, the hotel complexes have multiplied to accommodate all the tourists that visit the country.

see more
THE HEART OF QUITO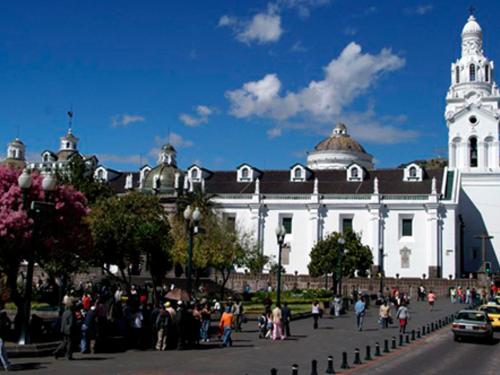 The Historic Center of Quito is considered the best preserved historical complex and one of the most important in Latin America. In 1978 it was declared by UNESCO as a Cultural Heritage of Humanity, filling with great pride all Quito and Ecuadorians.

see more
DELICIOUS AND VARIED GASTRONOMY IN QUITO
The Ecuadorian gastronomy has stood out for its intense and unique flavors along with its great variety of foods. Quito, being the capital of Ecuador, offers its visitors a variety of typical dishes from all Ecuadorian regions. Despite not having a meal of the capital, tourists can taste the Ecuadorian seasoning in every corner where they go. From a very luxurious restaurant to the hollows best known to all Quito.
UN HOMENAJE A NUESTROS SERES DIFUNTOS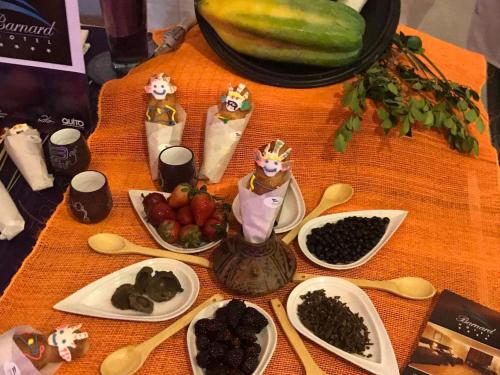 Nuestras tradiciones son uno de los aspectos que más nos caracterizan como ecuatorianos. Cada fecha especial trae consigo una peculiar historia y costumbre. Finados o mejor conocido como el día de los muertos es una temporada en la que se da un homenaje a los seres difuntos y se comparte entre familia un dulce tradicional.
CLIMA EN ECUADOR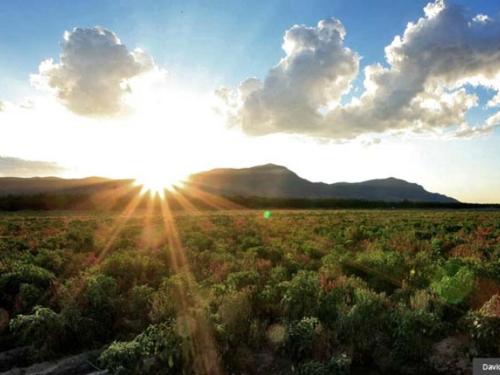 Ecuador posee un muy variado clima que dependerá mucho de la región donde te encuentres. Debido a su geografía, atravesado por la Cordillera de los Andes y con salida a la costa del Pacífico, tiene micro climas muy agradables en las distintas ciudades del país.
Ver más